2023 #NWAChampionship Information
Schedule of Events
Click on the card to see more
SAT
Saturday
5k @ the LPGA
5k @ the LPGA benefiting Mercy
7:30 am
5k @ the LPGA benefiting Mercy
Sep 23
Mon
Mon/Tues
Closed to Public
Course Closed to Public
Monday
CLOSED TO PUBLIC

All Day
Professional Practice

8:30 am
Monday Pro-Am

1:00 pm
Qualifier Tournament

4:30 pm
Yoga for Kids presented by Dove


Tuesday

Open to Public

All Day
Professional Practice - No predetermined times or pairings

8:00 am - 4:00 pm
Admission Gates Open
Sep 25-26
Wed
Wednesday
Official Pro-Am
Official Pro-Am, Day 1
All Day
Professional Practice - No predetermined times or pairings


7:00 - 9:00 am
Official Pro-Am - Day 1, AM Tee Times


8:00 am - 4:00 pm
Admission Gates Open


12:00 - 2:00 pm
Official Pro-Am - Day 1, PM Tee Times
Sep 27
Thu
Thursday
Official Pro-Am
Official Pro-Am, Day 2
Sep 28
Fri
Friday
Round One

All Day
First Round, Walmart NW Arkansas Championship presented by P&G


7:00 am - 4:00 pm
Admission Gates Open

TBD
First Round Tee Times

9:00 am
Onsite Hospitality Tents Open

10:00 am - 4:00 pm
Confidence Courtyard Open

11:00 am
BITE Experience @ the LPGA Opens

1:00 - 3:00 pm (LIVE)
Golf Channel Coverage
Sep 29
Sat
Saturday
Round Two
Round Two + #LikeAGirl Day
All Day
Second Round, Walmart NW Arkansas Championship presented by P&G

7:00 am - 4:00 pm
Admission Gates Open

TBD
Second Round Tee Times

8:00 am
Yoga on the Green presented by Birds Eye

9:00 am
Onsite Hospitality Tents Open

10:00 am - 4:00 pm
Confidence Courtyard Open

11:00 am
BITE Experience @ the LPGA Opens

1:00 - 3:00 pm (LIVE)
Golf Channel Coverage
Sep 30
Sun
Sunday
Final Round
Final Round + #PlayYellow Sunday
Learn more about #PlayYellow Sunday

All Day
Final Round, Walmart NW Arkansas Championship presented by P&G

7:00 am
Admission Gates Open

TBD
Final Round Tee Times

9:00 am - 6:00 pm
Confidence Courtyard Open

9:00 am
Onsite Hospitality Tents Open

11:00 am
BITE Experience @ the LPGA Opens

11:00 am - 1:30 pm
The First Tee Junior Golf Zone presented by Dove

3:00 - 6:00 pm (LIVE)
Golf Channel Coverage

* 18th Green Ceremony Immediately Following Play
Oct 1
Tickets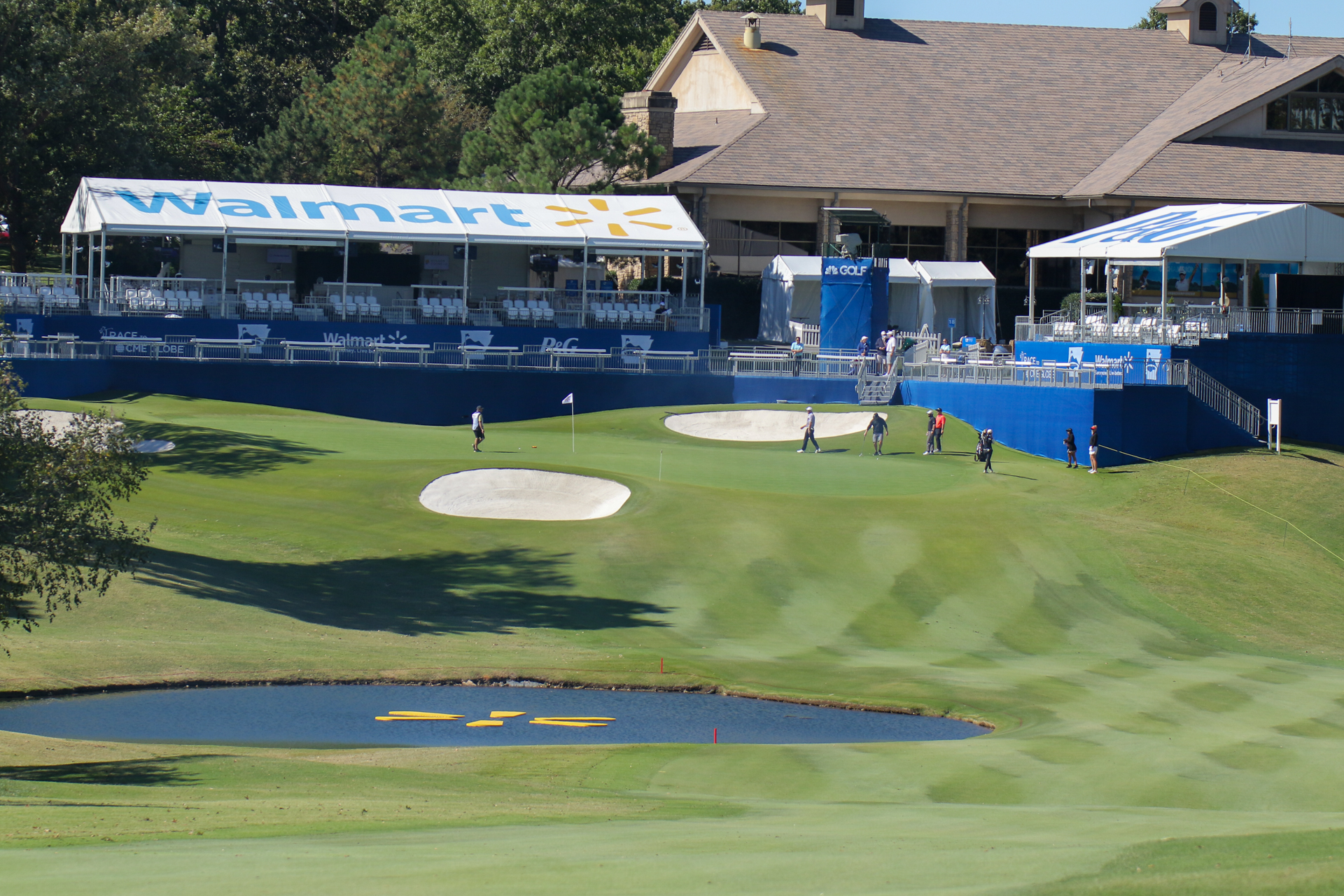 Management
Pinnacle Country Club is owned and operated by the Hudson family led by Mike Hudson, son of the late James T. "Red" Hudson - founder of Hudson Foods and Pinnacle Country Club who passed away in August 2006.
Course Architect
Originally designed by the late Don Sechrest, with PGA TOUR great Bruce Lietzke serving as a consultant. Re-designed by Randy Heckenkemper in 2009.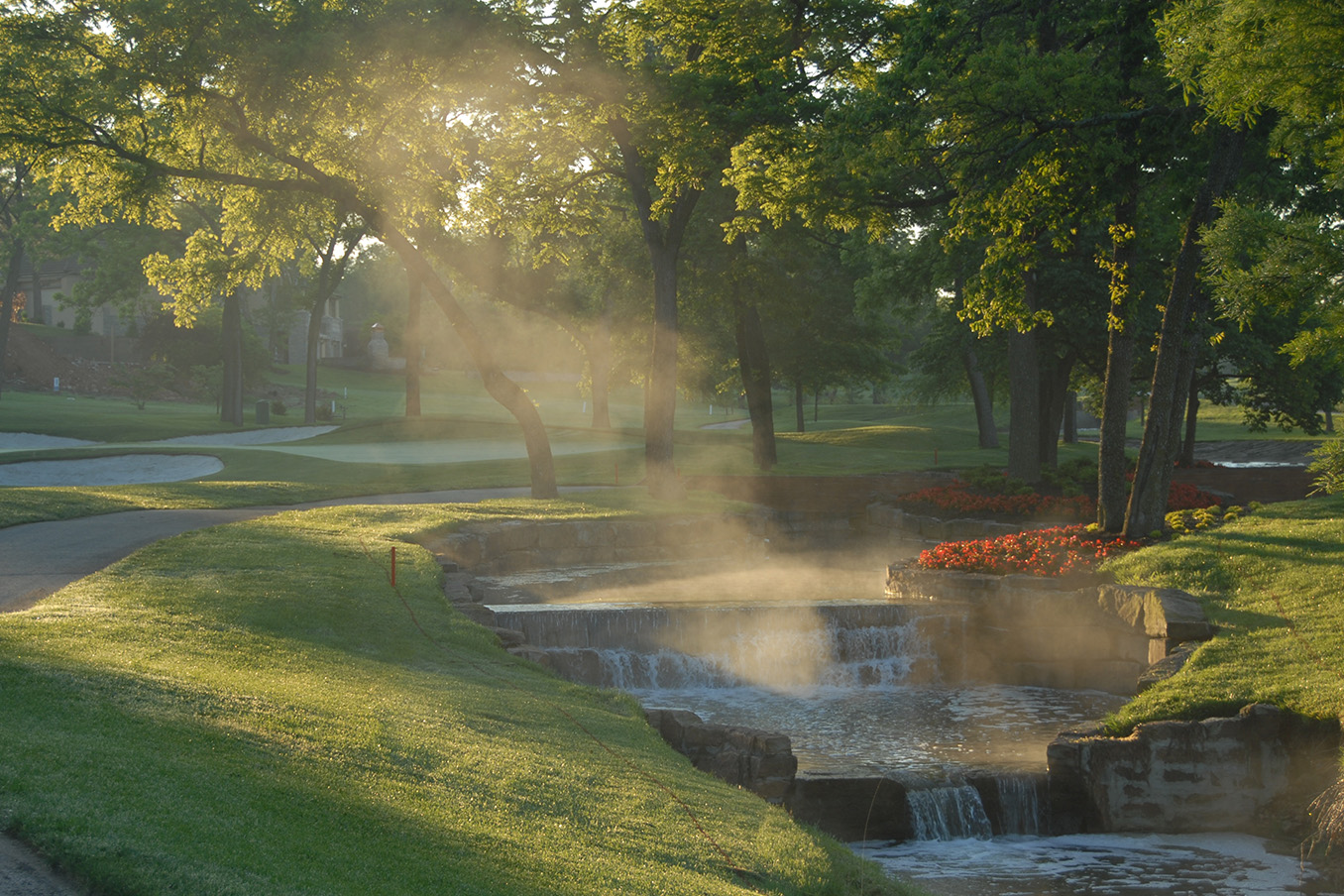 Club History
Pinnacle Country Club began as farm land in the serene rolling hills of Rogers, Arkansas. In 1988, with the goal of creating a superlative private golf course and gated community, a group of visionaries led by Berky Resources Corporation, developers and local golf enthusiasts transformed the pristine, fertile land into what was originally known as Champions Golf & Country Club. The course opened for play in 1990, and true to their vision, the club rose to prominence as one of the most desirable private clubs in the region. Pinnacle Country Club has played host to the Walmart NW Arkansas Championship presented by P&G since 2007.

Along the way, Pinnacle Country Club has distinguished itself as a world-class venue for championship golf. Among the numerous high-profile events that have been staged on its perfectly sculpted links are the Greg Norman Challenge and the Phillips Classic. The course also serves as the annual host of the LPGA's prestigious NW Arkansas Championship, featuring competition by some of the best female players in professional golf.
Course Map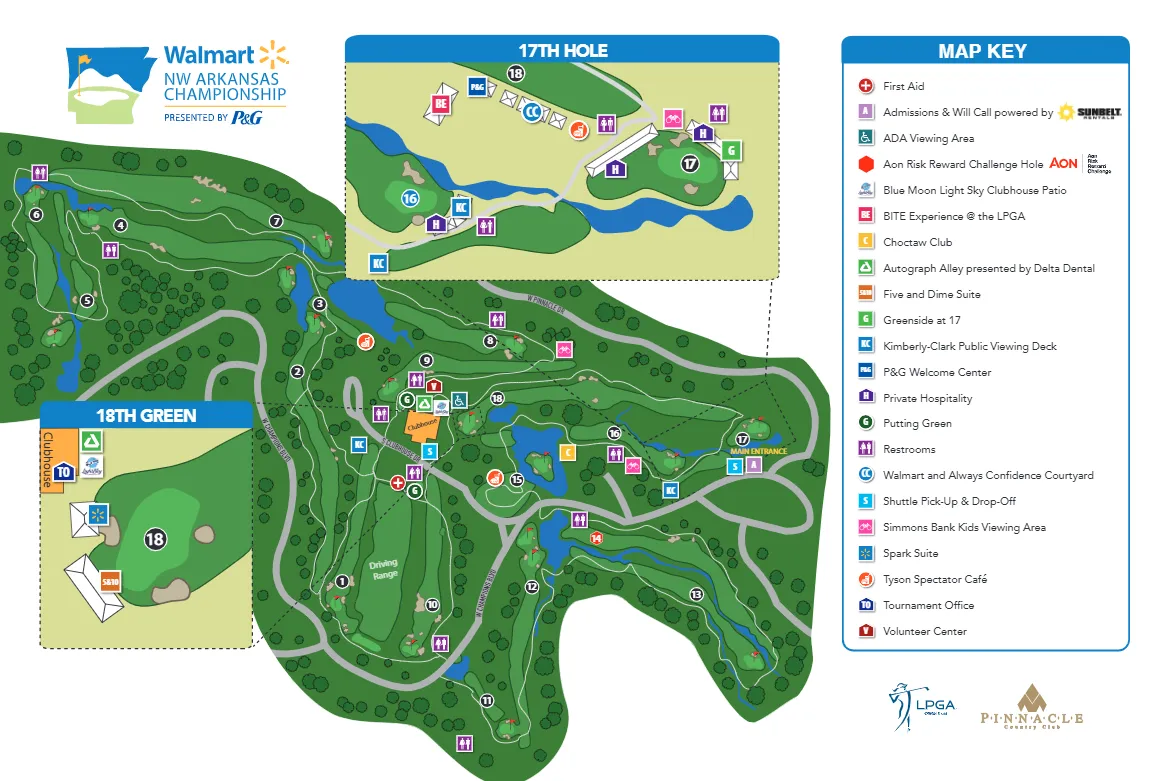 champions