Sustainability Initiatives


The Walmart NW Arkansas Championship presented by P&G established its commitment to sustainability in recent years and is striving to become a certified sustainable sporting event by the GEO Foundation in 2023. Upon certification, the #NWAChampionship would be only the second LPGA Tour event to receive the recognition.

Ultimately, the #NWAChampionship seeks to minimize resource consumption, eliminate waste, and limit other potentially negative impacts on the environment while continuing to leave a positive legacy in the NW Arkansas community. Over the past three years, the event has implemented numerous initiatives including waste sorting throughout the course, digital guides for spectators, a biking program with onsite valet bike parking, and overall DE&I efforts.

As we continue these efforts, we look forward to collaborating with event stakeholders + sponsors to develop activations and partnerships that can be executed with sustainability in mind.
Help Us Go Green at the #NWAChampionship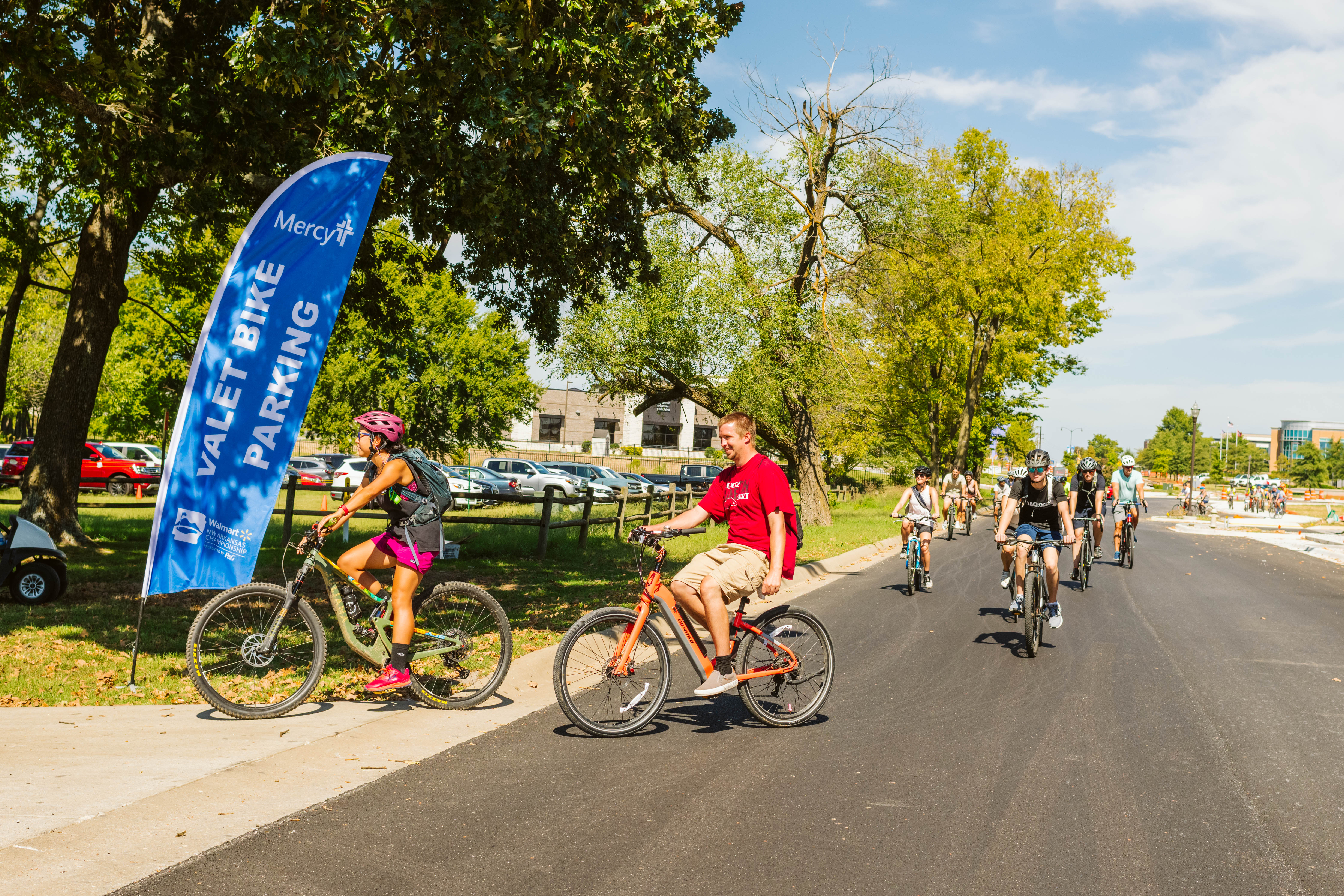 Ride Your Bike
Hosted in partnership with the NWA Trailblazers, the #NWAChampionship Guided Bike Ride allowed biking enthusiast of all skill levels to enjoy a group bike ride to the LPGA Tournament on Saturday of tournament week. More than 100 riders took part in the free community event, starting at Sam's Club Home Office in Bentonville with a 4.3-mile ride to the tournament. All attendees received free admission into the event. In addition, free bike valet parking was offered onsite throughout the weekend
courtesy of Mercy.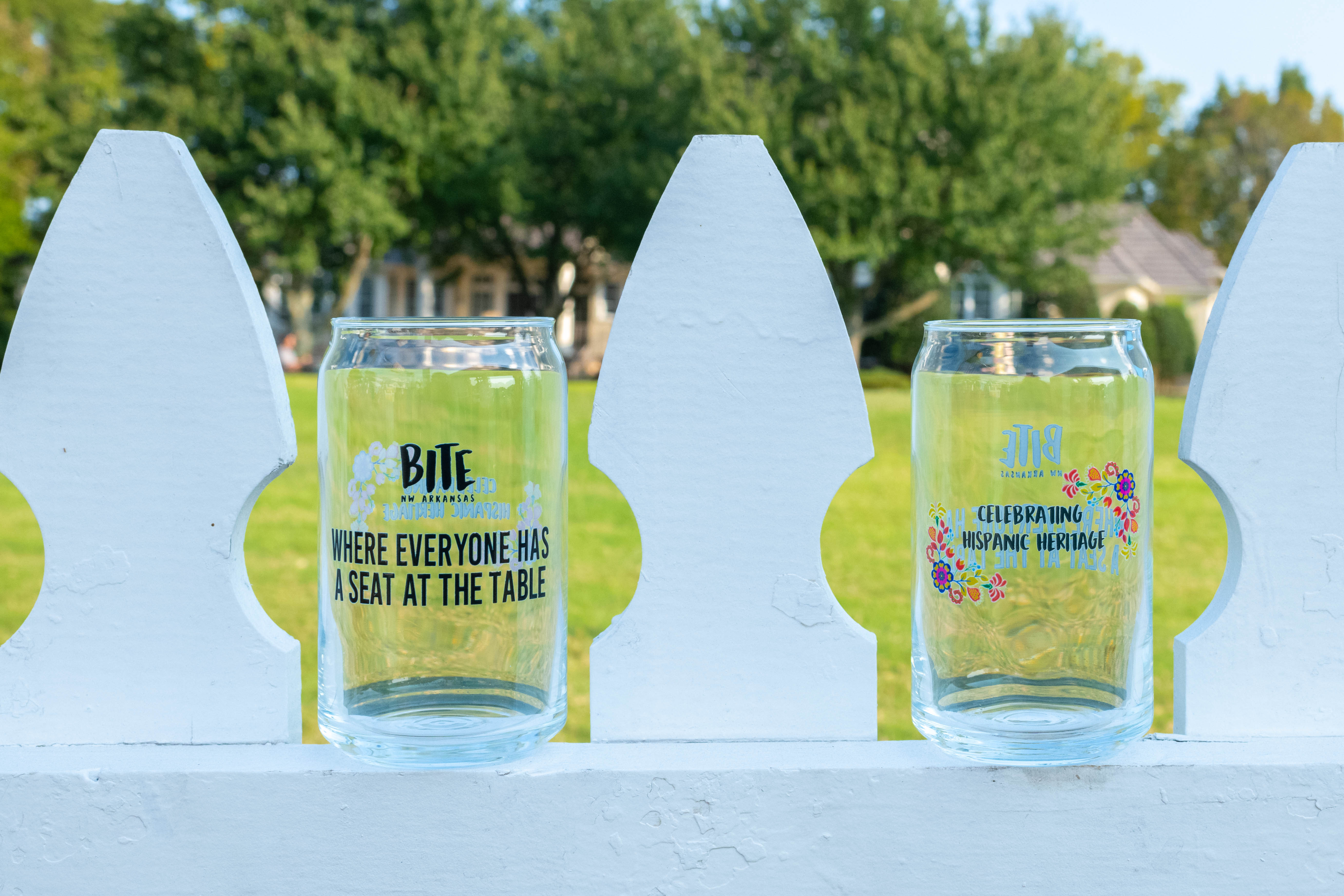 Diversity, Equity and inclusion
Through partnerships with local organizations such as Black-Owned Northwest Arkansas, Northwest Arkansas Equality and Serve2Perform's LatinXNA, the #NWAChampionship was able to highlight and celebrate the region's diverse and growing community.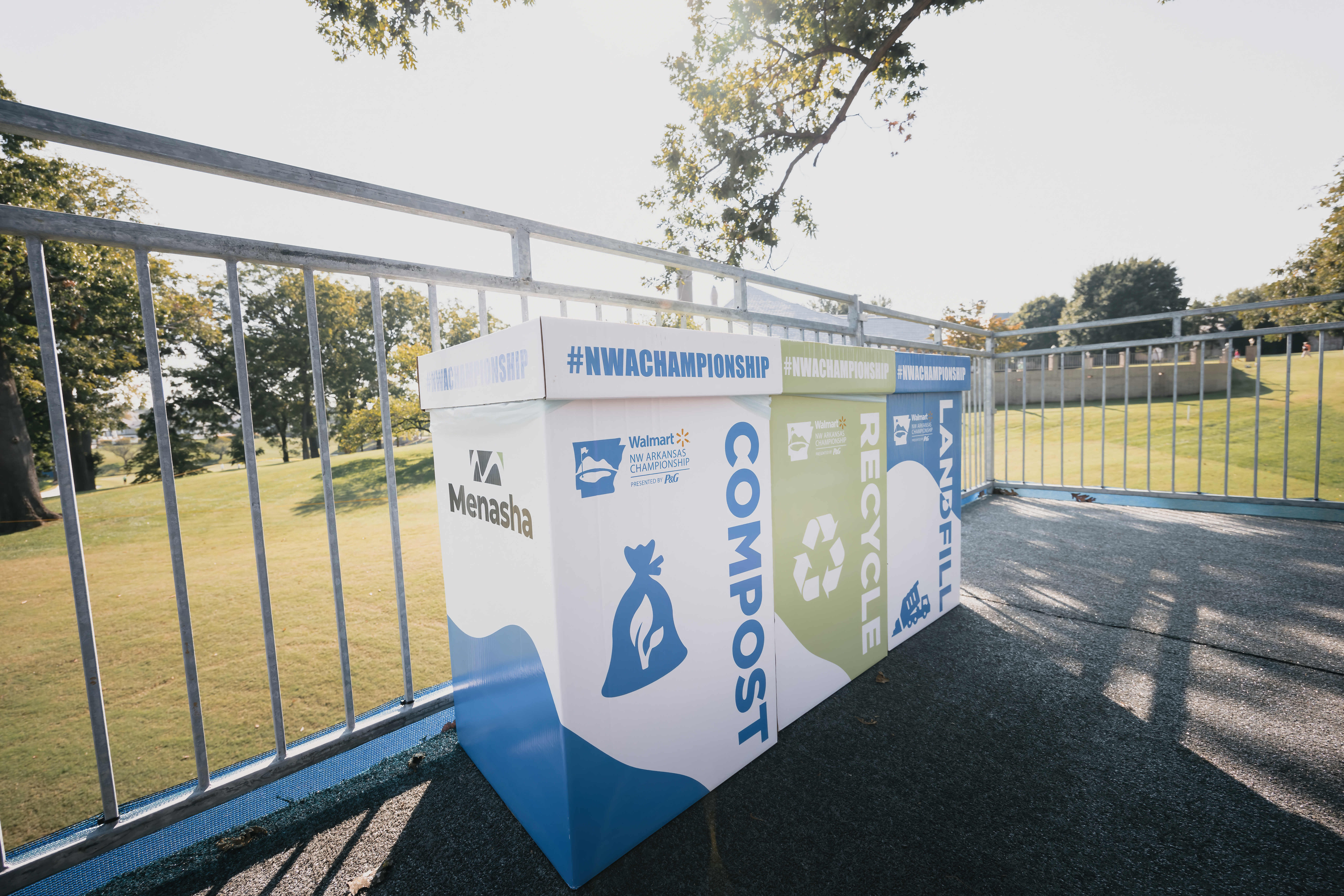 Help Divert Your Waste
Three-bin waste systems were once again implemented in hospitality suites and at BITE Experience, allowing attendees to throw away their waste in the appropriate box. In addition, the tournament's local zero-waste partner, Food Loops, sorted all waste into the correct stream and disposed of it locally. Exceeding the 2022 diversion rate, 84% of the tournament's waste was diverted from the landfill during this year's event, equivalent to over 31,000 pounds.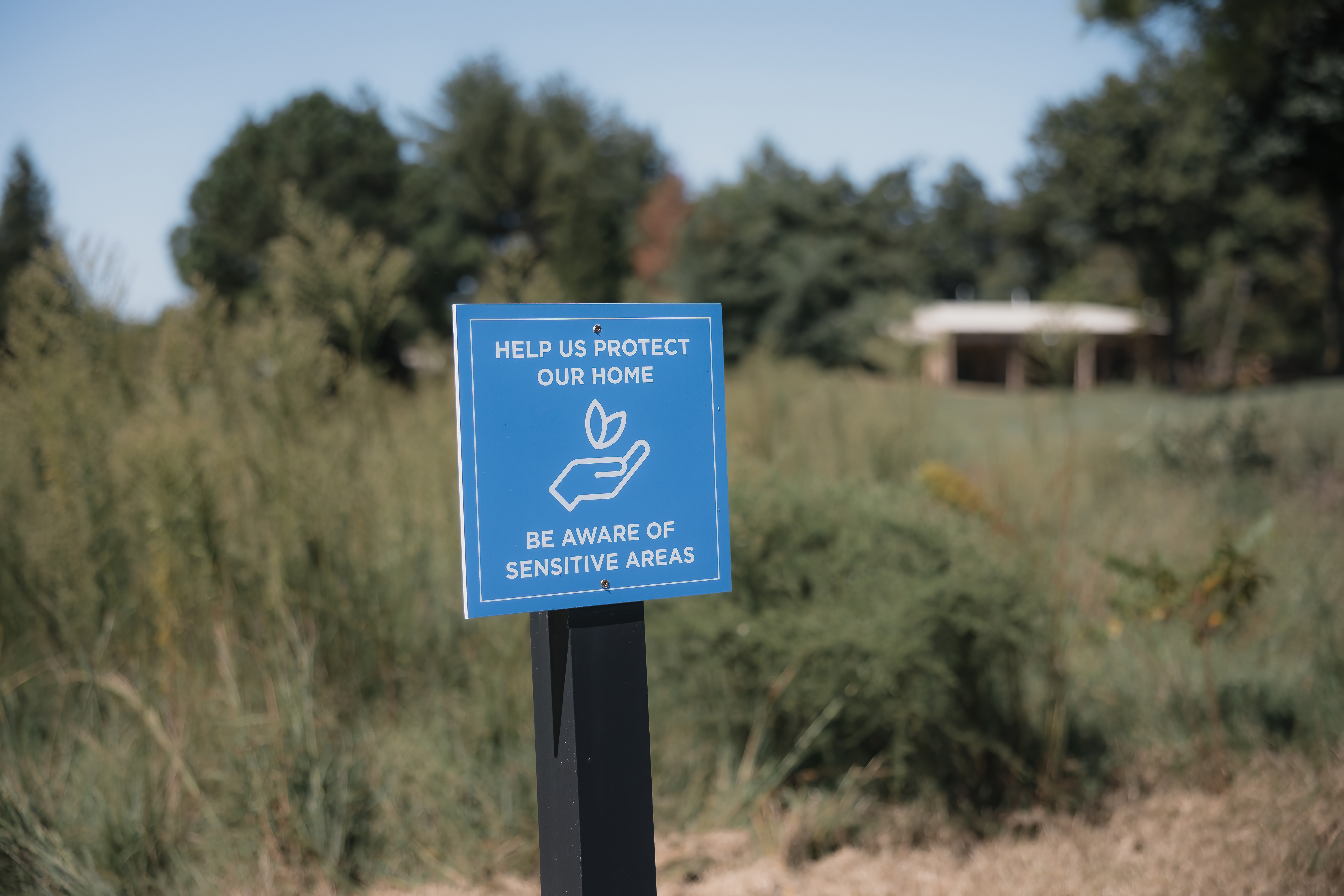 Beware of Sensitive Areas
In an effort to mitigate the tournament's impact on the environment, signage was placed throughout the course to make attendees aware of which environmentally sensitive areas to look out for, such as natural habitats, flower beds, and more. New in 2023, the #NWAChampionship provided a safe home to local bats to offer protection, reduce pesticide exposure on the course, and foster biodiversity.